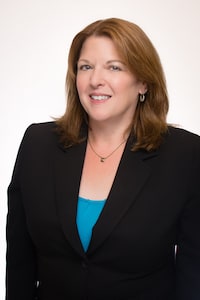 Julie M. Weiner*
Of Counsel
Biography
Julie Weiner has been litigating employment-related cases and providing advice to individuals and small businesses since 2000. Her cases involve a variety of claims under both federal and Georgia law, including discrimination and retaliation, wage/hour issues, the Family and Medical Leave Act ("FMLA"), contract claims, whistleblower retaliation, and state law tort claims. She also handles appeals from the federal district court, and has successfully argued before the United States Court of Appeals for the Eleventh Circuit.
Julie has been a member of the Board of Directors for the Georgia Affiliate of the National Employment Lawyers Association ("NELA-GA") since 2008, and served as its President in 2012. She also chairs the NELA-GA technology and membership committees, was chair of the CLE committee from 2009 to 2014, and has been a CLE speaker on topics such as the FMLA and summary judgment strategies. Julie is also frequently brought into cases by other NELA-GA attorneys to handle responses to summary judgment motions, trials and appeals.
A native of the Atlanta suburbs, Julie earned her undergraduate degree in business administration in 1992 from the Honors Program at the University of Georgia, and her law degree, cum laude, from Georgia State University in 2000.
Education
J.D., Georgia State University College of Law, 2000
cum laude
B.B.A., Business Administration, University of Georgia, 1992
cum laude
Admissions Georgia

Professional & Bar Association Memberships
State Bar of Georgia
National Employment Lawyers Association
Atlanta Bar Association